What is Discretionary Portfolio Management?
Discretionary investment management is a form of investment management in which buy and sell decisions are made by a portfolio manager or investment advisor for the client's account. The term "discretionary" refers to the fact that investment decisions are made at the portfolio manager's discretion.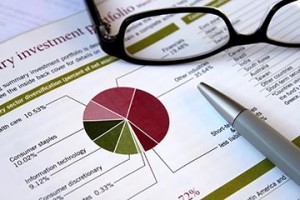 Monocot Wealth Management offers different types of model portfolios that are managed on a discretionary basis. These portfolio models are building blocks for the client's overall allocations and clients typically may be invested in one or more of these portfolios at any given time.
What is the advantage of discretionary portfolio management?
The biggest reason to use discretionary investment management is the simplicity of it. You don't have to worry about any of the day-to-day decision-making. We will make adjustments as we deem fit.
What types of assets can be held in a discretionary portfolio?
Portfolios can hold mutual funds, exchange-traded funds (ETFs), individual stocks, individual bonds, money market funds, and cash.
What are the associated fees?
The fees we charge for discretionary portfolio management is a percentage of the assets in the portfolio. Clients do not pay commissions for trades done in these portfolios.
---