Wealth Simulation Model
Together, we create a blueprint for your financial investments and a plan of action for the future.
1

Asset Management
We take an active role in protecting your money and making it work for you in all financial environments.
2

Servicing Relationships
We value communication, so we make an effort to keep you informed about the performance of your investments.
3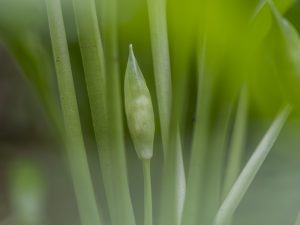 At Monocot Wealth Management, our engagement with clients is built on our three pillars of service: our Wealth Simulation Model, asset management and servicing our client relationships.
Wealth Simulation Model
Our Wealth Simulation Model is a sophisticated piece of software that enables us to tailor a very specific financial plan and strategy to each individual client. The process begins with an opportunity for our clients to describe their financial goals, current financial situation, past investment experiences, emotions related to the money they have earned, tolerance for risk with their money, desires for the future—and many more important factors.
Based on client input, the software runs tens of thousands of scenarios that test how particular investments would perform in a variety of financial conditions, such as high inflation, high medical costs or a historically bad stock market. We work with clients to tweak the model until we have just the right risk-to-return ratio for their investment interests.
The result is a financial blueprint—a step-by-step plan designed to help clients achieve their financial goals with the least possible risk to their assets. The simulation also highlights vulnerabilities in the financial plan, such as the need for insurance or a living trust.
Asset Management
We use the information from the Wealth Simulation Model and other input from each client to choose the right combination of investment portfolios for the client's unique needs and circumstances. We purposely limit the number of portfolios we manage so we can interact continuously with the portfolios as the financial world changes. We do, however, offer additional investment products for clients who will benefit from options outside of our core portfolios.
As discretionary portfolio managers, we take an active role in managing our clients' assets on a daily basis. We leverage our decades of combined experience, our credentialed expertise and our continuous monitoring of the financial world to make adjustments and changes right in the moment they are needed.
Servicing Relationships
We place tremendous value on maintaining close and strong relationships with our clients. We know that trust requires communication, so we make ourselves available to speak with clients whenever they contact us.
Beyond this open-door policy, we intentionally reach out to our clients on a regular basis with our 12-4-2 program. We contact each client at least every month. Each quarter, we spend an extended time on the phone to review the quarter, preview what's coming and answer questions. Finally, we invite clients into our office a minimum of two times each year for a face-to-face meeting.
In addition, clients have information about their portfolios at their fingertips through easy online and mobile access to portfolio reports and planning/tracking tools. They can use those tools to review their portfolios and how they are performing compared with their financial plan.