What Are Annuities?
An annuity is a contract between you and an insurance company that requires the insurer to make payments to you, either immediately or in the future. You buy an annuity by making either a single payment or a series of payments. Similarly, your payout may come either as one lump-sum payment or as a series of payments over time.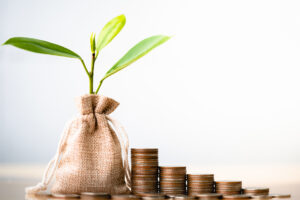 Why Do People Buy Annuities?
People typically buy annuities to help manage their income in retirement. Annuities provide three things:
Living benefits. This typically comes in the form of periodic payments for life or some other specific amount of time.
Death benefits. If you die before you start receiving payments, the person you name as your beneficiary receives a specific payment.
Tax-deferred growth. You pay no taxes on the income and investment gains from your annuity until you withdraw the money.
What Kinds Of Annuities Are There?
There are three basic types of annuities, fixed, variable and indexed. Here is how they work:
Fixed annuity. The insurance company promises you a minimum rate of interest and a fixed amount of periodic payments. Fixed annuities are regulated by state insurance commissioners. Please check with your state insurance commission about the risks and benefits of fixed annuities and to confirm that your insurance broker is registered to sell insurance in your state.
Variable annuity. The insurance company allows you to direct your annuity payments to different investment options, usually mutual funds. Your payout will vary depending on how much you put in, the rate of return on your investments, and expenses. The SEC regulates variable annuities.
Indexed annuity. This annuity combines features of securities and insurance products. The insurance company credits you with a return that is based on a stock market index, such as the Standard & Poor's 500 Index. Indexed annuities are regulated by state insurance commissioners.
Variable Annuities
At Monocot Wealth Management, we believe that variable annuities can be a valuable component of an investor's portfolio.
A variable annuity lets you choose how your money will be invested. The returns will vary depending on the performance of the investments you choose. This is the "variable" part of a variable annuity.
Similar to other annuities, earnings on your investments grow tax-deferred until they are withdrawn.
Because you're invested in the market, there are risks involved—the value of your funds will fluctuate based on market performance. It's possible that your investments could lose money.
However, insurance companies offer safety nets in the form of guarantees to mitigate those risks.
Understanding Fees in Variable Annuities
You will pay several charges when you invest in a variable annuity. Be sure you understand all charges before you invest. Besides surrender charges, there are a number of other charges, including:
Mortality and expense risk charge. This charge is equal to a certain percentage of your account value, typically about 1.25% per year. This charge pays the issuer for the insurance risk it assumes under the annuity contract. The profit from this charge sometimes is used to pay a commission to the person who sold you the annuity.
Administrative fees. The issuer may charge you for record-keeping and other administrative expenses. This may be a flat annual fee or a percentage of your account value.
Underlying fund expenses. In addition to fees charged by the issuer, you will pay the fees and expenses for underlying mutual fund investments.
Fees and charges for other features. Additional fees typically apply for special features, such as a guaranteed minimum income benefit or long-term care insurance. Initial sales loads, fees for transferring part of your account from one investment option to another, and other fees also may apply.
Penalties. If you withdraw money from an annuity before you are age 59 ½, you may have to pay a 10% tax penalty to the Internal Revenue Service on top of any taxes you owe on the income.
---